How much does your EDC weigh? I try to keep it down as much as I can (jogging with everything jiggling around just feels weird.) Here's my EDC items/weight: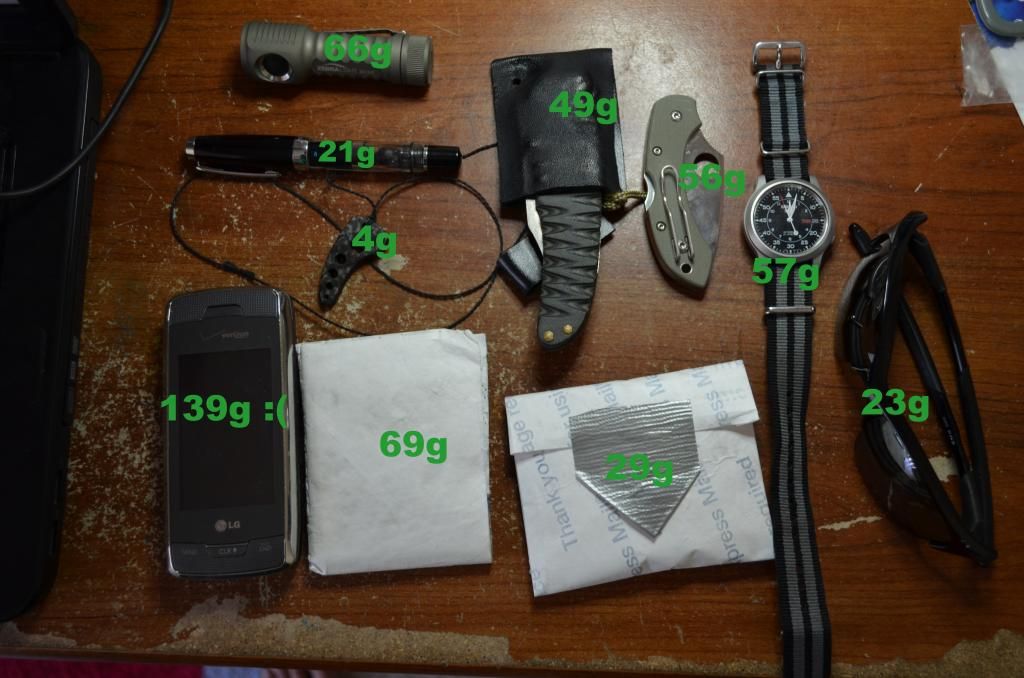 My cell phone is depressing. Yeah I really need to get it replaced soon. Surprises? How light a bunch of my stuff are. The oakleys weigh almost the same as my pen. Technically, the wallet is only 38 grams. I keep a silver eagle in there and that's 31 grams. So yeah. The wallet and the FAK really weigh nothing. I should do a post on my FAK. Tyvek REALLY helps. I weighed the shell of my old wallet, and that weighed more than the current wallet with stuff in it. Kind of surprised how heavy the dragonfly is compared to the knife I made. They both use G10 scales, and the one I made is 4" long. I guess the backlock design really weighed down the dragonfly. Oh, and I used titanium liner in mine.
Zebralight is around right, with a AA battery in it. Watch is dang heavy, but given that it's an automatic I expected it. And don't care. I love my watch.